Legendary Sun City Girls Alan Bishop & Richard Bishop release a vinyl split  10" on Unrock and full length LPs from 
Karkhana & Dwarfs Of East Agouza – LP's  out on Unrock in Autumn of 2017…..
Hello everybody……one after the other, Unrock's going to release three free Middle Eastern albums and the Alan & Richard Bishop split 10" in autumn of 2017. Karkhana, Dwarfs Of East Agouza are showing the state of the art of  unrock & free improve from the eastern Mediterranean regions . (artwork could maybe subject to change)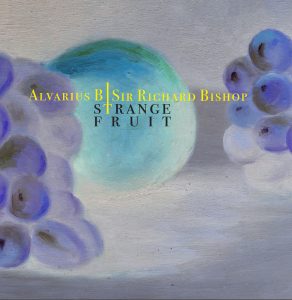 Alvarius B / Sir Richard Bishop  –  Strange Fruit 10" (UnrockEPxxx) (available for preorder in a few weeks) 
As an extra-extra  we will release this strange fruit, a limited 4-track split vinyl 10" by the legendary Sun City Girls Alan & Richard Bishop which marks Unrock's 25th anniversary. It features the first new recordings by Sir Richard Bishop since his 2015 Tangier Sessions & 2 exclusive only for this 10" recorded tracks by Alan Bishop aka Alvarius B, heralding also Alvarius B – With A Beaker On The Burner And An Otter In The Oven 3LP  on Abduction (available from Unrock as well) . Has a lyrics sheet. 
Available for preorder now is…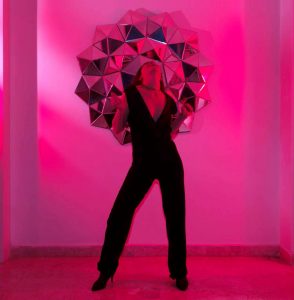 Karkhana  – Al Dar Al Hamra LP +7" (UnrockLP009)

Very fine tuned , almost  mediterranean, middle eastern mainly string orchestra.
A  supergroup with members of Dwarfs O East Agouza,  Konstrukt,  A-Trio , Johnny Kafta Anti-Vegetarian Orchestra, etc.  Umut Caglar, Sam Shalabi, Sharif Sehnaoui, Mazen Kerbaj, Toni Elieh, Maurice Louca and Michael Zerang  unleash a blend of fiery & free psychedelic  forms and Unjazz  with various shades and traces of Shaabi, Tarab, Sufi and post everything . Timeless. Rock-free, Kraut-Jazz. Recorded during a wet, cold & stormy November night  in Amsterdam in 2016.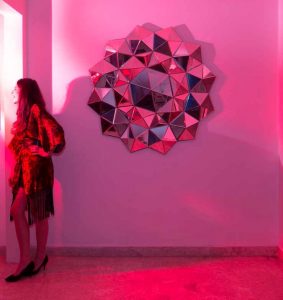 Limited edition one time pressing. 150 copies are available as a deluxe edition incl. full color cover single-sided 7" featuring the massive "Seun's Room".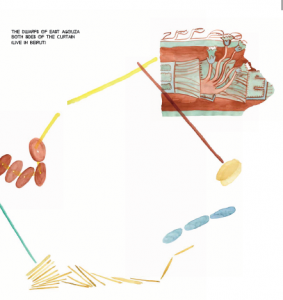 Dwarfs Of East Agouza – Both Sides Of The Curtain (Live In Beirut) LP (Mophradat/UnrockLP010)
Dadawahn Bishopesque taken to just another lewel in Beirut, Lebanon. Three major players….Alan Bishop (Sun City Girls, Invisible Hands, Alvarius B)  Osama Shalabi (Karkhana, Shalabi Effect, ) Maurice Louca (Karkhana, ) recorded in Beirut in association with Mophradat. Deluxe gatefold with  artwork from Mariana Castillo Deball.  One time pressing limited edition. A good amount of copies will leave immediately  to the Arab world, so get your preorders in, in time. Improvisation on the highest level. Organic, never arty.